In 2014 I started my first solo project - Collection of Lovers. It started spontaneously from an artistic and personal need. In 2015 I received an invitation from the National Theater Dona Maria II to co-produce a performance through this collection. Bernardo de Almeida, a longtime friend and accomplice, was quickly involved in the project accepting the challenge of collaborating in the creation of the show. António Pedro Lopes, recent friend and accomplice in the first conversations about this work, gradually became involved with the project until he could no longer be out of it. The invitation to both coincidentally took place in the kitchen of my old apartment in Santa Teresa, in Rio de Janeiro. While overlooking Lapa I had the curiosity to enter each one of those windows swallowing my heart out.
In 2015 this collaboration started. We premiered Collection of Lovers and soon afterwards the tours started. So did the artistic residencies and the understanding that the project was bigger. It came to last in time and in different approaches. Thus appears the second collection, the third and now the fourth. This is an artistic project, only possible due to a strong friendship and trust built over the last 6 years. Many trips together: four months in Paredes de Coura, two weeks in the Amazon forest, one month in the United States, another in Norway. Airplanes, cars, trains, bikes, hiking. Sleeping in the jungle, sliding on the ice, carrying suitcases, speaking Portuñol. Together we met new places, people, flavors, experiences, funny stories and unexpected situations.
Collection of People is about meetings, places and memories. The documentation and artistic research that is generated through this project also tells our own stories: we grew up, learned, and above all, we transformed ourselves together throughout these experiences.
Other artists, professionals and creators have worked with us on this website: Missanga (producer and financial manager), Afonso Sousa (video director and editor); and Sérgio Couto (web designer).
Other people have been building this whole story with us since 2015: Cárin Geada, Carolina Caramelo, Eduardo Abdala and Rui Monteiro (light designers and technical directors), Claúdia Gaiolas, Joana Brito e Silva and Mariana Dixe (artistic collaborators), Odete and Noiserv (musicians), Mónica Talina (producer) and José António Tenente (costume designer). Diogo Lima (directing and video editing); Rubén Monfort and Sílvia Prudêncio (Designers).
Despite having to produce in a precarious and fractured cultural context, we have had the privilege of the opportunities that allowed us to make each step of the way possible. Full-time dedication and believing in what we do together, artistically and politically, that is our resistance. We created an artistic project that is guided by ethical principles of a diversed and free world and that is how we will continue.
Afonso Sousa was born in Faro, in 1992. He lives between the Algarve, Alentejo and Lisbon. He studied Social Communication at Universidade Católica Portuguesa and, in 2013, he started Desterro, a documentary video project about artists from the city of Faro. Today he works as a photographer and videographer, with emphasis on works with brands such as Esporão and Gleba Bakery. Since 2017, he has worked with artist and collector Raquel André, creating video and photography for the project Collection of People.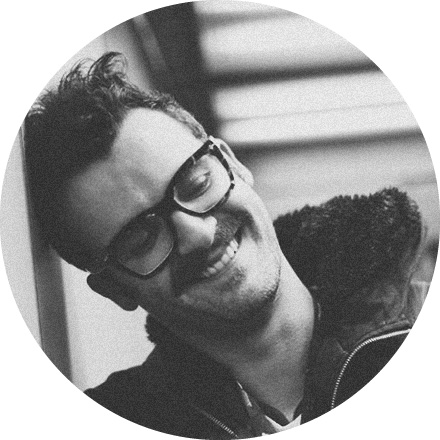 António Pedro Lopes lives between Lisbon and Ponta Delgada, in the Azores where he was born. He has worked with Jérôme Bel, João Fiadeiro, Marco Berrettini and Gustavo Ciríaco performing all over the world. He is a performer, curator and cultural promoter: he has organised Skite/Sweet&Tender Porto 2008, an artistic residence to 50 artists from Oporto; CELEBRAÇÃO (2012) a dance celebration at Culturgest; Meio Mundo Estrada Fora (2014) a nomadic artistic residence throughout Lisbon, Oporto, Madrid and Paris. He is one of the artistic directors of TREMOR Festival, a music festival in the Azores, and since 2019, he co-directs Fabric Arts Festival, in Fall River, MA, in the United States of America. He works with the artist and collector Raquel André since Collection of Lovers, sharing the artistic co-creation and communication of the different collections of people and their transformations in books, shows and conferences, as well as following their national and international presentation.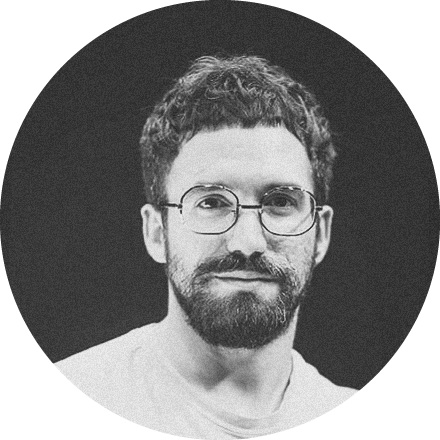 Bernardo de Almeida lives in Berlin, attending the SODA masters at the University of the Arts. He has lived in New York City with a scholarship by INOV-ART where he collaborated with the New York City Players, Elevator Repair Service and The Wooster Group. He was part of École des Maîtres under the direction of Rafael Spregelburd. He worked with Rogério de Carvalho, Joaquim Benite, Jorge Silva Melo, Martim Pedroso, Miguel Loureiro, Michel Simonot, David Pereira Bastos, Jorge Andrade, Nuno M Cardoso and Cristina Carvalhal, Álvaro Correia, Francisco Salgado, Alfredo Martins, Julia Jarcho, Mónica Garnel, Tiago Rodrigues, Emanuel Aragão, Ricardo Neves-Neves, André Uerba, Tiago Cadete and the GobSquad. He's a co-creator of the project Collection of People along with Raquel André and António Pedro Lopes. The projects where he was involved had research and creation periods and public showings from the north to the south of Portugal and Azores and into several cities across Europe and both Americas.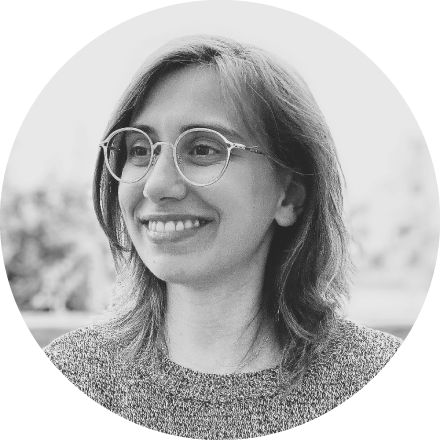 Cárin Geada graduated from the Light, Sound and Stage Effects course at the Contemporary Academy of Spectacle (2007/2010). In 2014, completed a degree in Scenography Production and Design at ESMAE. She has developed her work as a Light Designer and since then worked with some directors and choreographers such as Joana Providência, João Cardoso, Raquel André, Cristina Planas Leitão, Miguel Pereira, Natacha Belova, Cristina Carvalhal, Gonçalo Amorim, Bruno Alexandre, Tiago Rodrigues. She currently assumes the technical direction of the FITEI Festival and the program of the Câmara Municipal do Porto - Cultura em Expansão.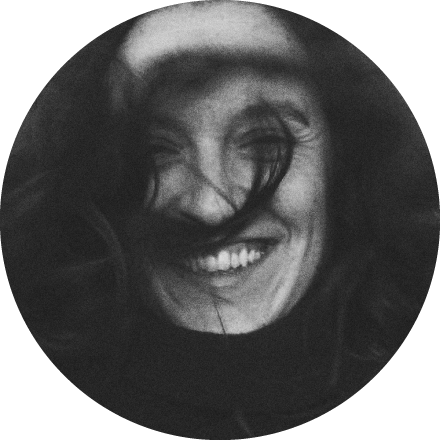 Cláudia Gaiolas. performer and associated artist at Teatro Meia Volta e Depois à Esquerda Quem Eu Disser. She was co-founder of Teatro Praga and the collective SubUrbe. She has worked with several companies and creators. She staged, among others, the shows "Starting tomorrow" for Teatro Maria Matos and "The Woman who stopped" with Pedro Carraca for Alkantara, with texts by Tiago Rodrigues. For São Luiz Teatro Municipal, she directed the cycle "Antiprincesses" and with Anabela Almeida and Sílvia Filipe co-directed the show "The Three Alone" for the Teatro Nacional D.Maria II. She has held several workshops aimed at children and youth for the Lisbon City Council, Artemrede, Teatro Maria Matos, CCB, Calouste Gulbenkian Foundation and Forum Dança. She taught theater between 2001 and 2018 at the Santa Cecília Music Academy.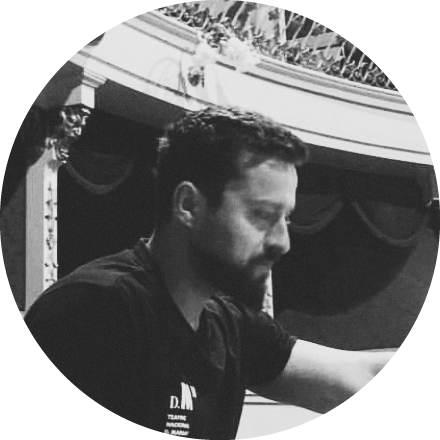 João Neves, musician, sound designer, sound designer for performing arts — theater, musicals, performance and installation — sound technician (studio and live) and video, since 2010. He took the technical course in Sound at RESTART, in 2010, and several advanced training courses, to highlight Fundamentals of System Design, Implementation and Optimization, given in 2018 by Meyer Sound. Since 2015, he has been part of the Sound and Audiovisuals sector of the Dona Maria II National Theater, where, in addition to the technical functions he performs, he has been creating soundtracks, sound design and sound design works for the shows presented in its rooms, as well as adaptations for tour. As a sound designer, technician and independent sound designer, he collaborated with Teatro Praga, Mickael de Oliveira, Raquel André, Catarina Vieira, and John Romão. Communicative, dedicated worker, entrepreneur, creative, he easily integrates into work teams, has a special interest in transdisciplinary projects that link science and art. He is a lover of music, plastic and performing arts, and an enthusiast of the development of new technologies.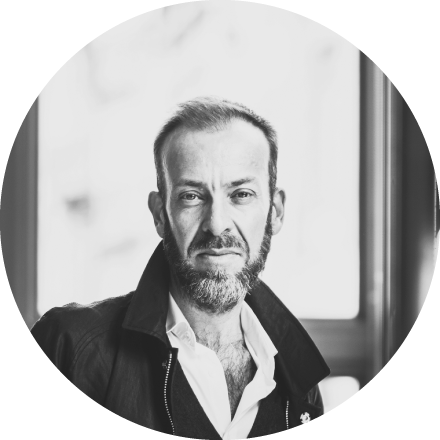 José António Tenente, Having started his studies in Architecture, José António Tenente moves into fashion design and unveils his first collection in 1986. With his work recognised and awarded with several prizes for "Fashion Designer" and other distinctions, he currently devotes his work almost exclusively to the creation of costumes for dance, opera and theatre, an activity that has occupied an important place in his career from early on. He made his debut in this area in 1990 with Rei Lear, directed by Carlos Avillez for TEC and since then he has collaborated with several dance companies, such as Ballet Gulbenkian, Clara Andermatt Company, Évora Contemporary Dance Company, National Ballet of Portugal, Paulo Ribeiro Company, with choreographers like Benvindo Fonseca, Clara Andermatt, Nélia Pinheiro, Paulo Ribeiro, Rui Horta, with the orchestras Divino Sospiro and Metropolitana, and with stage directors such as Beatriz Batarda, Carlos Pimenta, João de Brito, Luca Aprea, Marco Medeiros, Maria Emília Correia, Miguel Loureiro, Rares Zaharia, Raquel André, Ricardo Neves-Neves, Tiago Rodrigues, Tonan Quito and Yaron Lifschitz, among others.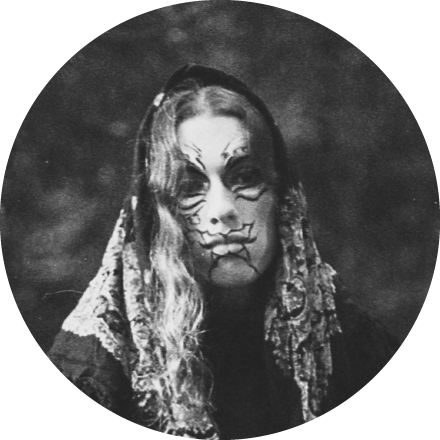 Odete, multidisciplinary artist, Odete (b. 1995, Porto) develops work that operates in the fields of music, visual arts, performance and theater. Her work is explicitly autobiographical, making clear connections between the personal and the political. She completed the course in performing arts at the Academia Contemporânea do Espetáculo - Escola de Artes in Porto, in 2013, where she attended the performing arts course in the area of representation. She also has a Bachelor's Degree in General Studies from the University of Lisbon. She presented her creations in different spaces and contexts, such as Teatro São Luiz (Lisbon), Teatro Municipal Campo Alegre (Porto), malavoadora.porto (Porto), CasAzul (Barcelos), CAPC – Coimbra Plastic Arts Circle (Coimbra ), Festival DDD – Dias da Dança (Porto), Festival Iminente (Lisbon), Rua das Gaivotas 6 (Lisbon). She recently won the ReXform Award for the performing arts, presenting the project "On Revelations and Muddy Becomings" at the MAAT and in collaboration with the biennial BoCA. In the area of music, she is managed by Filho Único. Edited EPs and albums "Water Bender" (New Scenery, 2020), "To Those Who Are Paranoid Broken Bored" (Self-release, 2019), "Mooring" (Rotten:Fresh, 2019) and "Matrafona" (Naivety, 2018 ). He made music for the show "Coleção de Artistas" by Raquel André, "Manguba" by Luara Learth Moreira and for "Yellow Puzzle Horse" by Dinis Machado. She made soundtracks for several films including André Godinho/Cão Solteiro's "Imaterial Girl". or "Crossing the Great Night" by Jota Mombasa. She collaborated with the collective knowbotiq in soundscapes for landscapes in Scotland and Guimarães. It is part of the "SHAPE platform" 2021-2022, a platform for innovative music financed by the European Union program "Creative Europe". Odete collaborated as a performer in "Cyborg Sunday" by Dinis Machado, in "O Awakening in Spring" by Teatro Praga and recently in a performance by Gonçalo Lamas, "Boeing 7232" at Culturgest Porto (Porto). She prepares to release her first book in 2021, published by Swamp Books.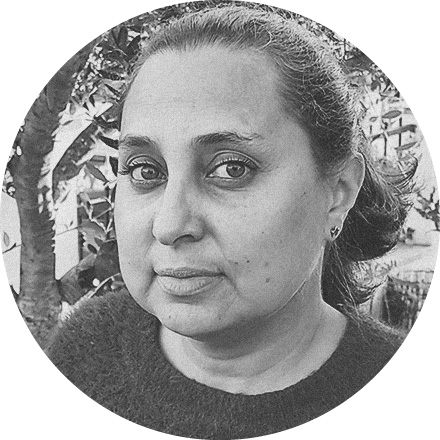 Missanga has felt challenged by numbers from an early age. She attended the Mathematics Degree, however, she has been linked to the arts - in production, administrative and financial management - where she has developed her professional career. She collaborated with several artists and festivals, among others - Trovante, Rui Veloso, Madredeus, Sagres Festival, Filhos da Madrugada, Sons do Mar (1989 to 1996). She was part of the Expo 98 Performance Unit (1996 to 1999). Between 2000 and 2018 she collaborated with 2 companies. The first, specialized in TV programs and live recordings - Auditiv; and the second - Puro Audio - providing services for the Music Festivals - SBSR, MEO Sudoeste, NOS Alive, among others (2000 to 2018). Since 2015 she has collaborated with The Grape on such events as Nando's Indaba UK (2017 and 2018), Web Summit (2018 and 2019), Champions League Final (2014 and 2020). She produced the project Projeto P! - Commemoration of the 100th anniversary of Pim de Almada Negreiros. (2017). In 2018, she began her collaboration with the artist Raquel André and new challenges arose like this, that of "collecting the ephemeral" through her project Collection of People.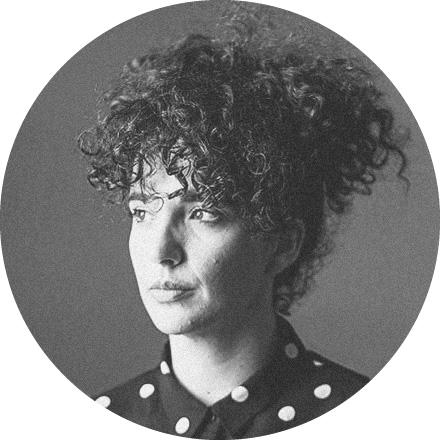 Raquel André is a collector, performer and creator. Currently a PhD student at the Center for Theater Studies at Faculdade de Letras - University of Lisbon. Master by the Federal University of Rio de Janeiro in Performing Arts, with a research on Collecting in the performing arts. In 2011, she emigrated to Rio de Janeiro. There she worked closely with Bel Garcia, Cesar Augusto, Marco Nanini and Fernando Libonati, in several works by Cia dos Atores and projects at Galpão Gamboa. One day she asked a stranger to go to his house to photograph them together as if she were part of his intimacy, thus starting the Collection of People, a collection of 4 projects, designed for 10 years: Lovers, Collectors, Artists and Spectators. All her projects are focused on interacting and meeting the local communities. From one-to-one meetings, Raquel makes shows, performances, conferences, books and exhibitions to create an archive of the ephemeral. Raquel was an artist at APAP Performing Europe (www.apapnet.eu) between 2017-20, which gave her the enthusiasm and ability to collaborate and work intensively in the international context. Her work has been shown in several countries in Europe, South and North America. She is also a theater teacher having worked with teenagers in the Kcena project at TNDMII (2019) and in the Labor project at Teatro LU.CA (2020).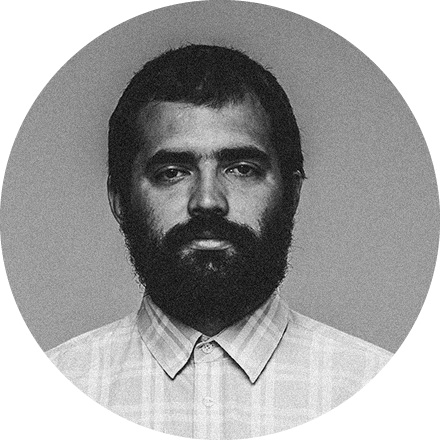 Sérgio Couto, 1983, Leça da Palmeira. He currently lives and works in Porto. He graduated from the Faculty of Fine Arts of the University of Porto in Communication Design, his work covers several areas such as graphic design, editorial, multimedia, web programming, video. In 2010 he founded the Design Studio "Bolos Quentes" dedicated to communication design and artistic direction, having developed a strong portfolio. In its list of clients stand out: Fundação de Serralves, Guimarães 2012, C.M. Porto, Amorim Group, Lovers and Lollypops, Red Bull Cultural Events, MAAT-Museum of Art, Architecture and Technology, Casa da Arquitectura among others. Currently he is dedicated to the development of cultural and artistic projects, developing identity and communication strategies in a transversal way.
CO PRODUCTION:


SUPPORTED BY:

INSTITUTIONAL PARTNER: